In the words of Oasis lyricist Noel Gallagher: "True perfection has to be imperfect."
We hear you, Noel: the sentiment is strong in product marketing, particularly when launching a new product.
There's an inner-perfectionist living in every PMM, but despite the world of the good we bring to the table, the perfect product launch continues to prove somewhat elusive, with pesky, potential barriers waiting to rear their head, stunt your progress, or even halt your project, all together. While we'd hate for you to confuse our realistic stance for pessimism (a flawless launch would be lovely), they are hard to come by, and it's not uncommon to stumble across challenges. Nonetheless, this doesn't mean you can't plan to mitigate the short and long-term risks.
The odd hiccup is somewhat inevitable when launching a product, yet this doesn't mean product marketers should settle for a launch riddled with problems.
Let's check out some of the barriers you could face during a product launch, and more importantly, how they can be stopped before they build up the steam of a runaway locomotive.
Common barriers
Resistance to change
Jenkin Lee, Chief Product Officer at Baze, is one of the many PMMs within the industry to have successfully overcome hurdles during a launch, in the form of resistance from users reluctant to embrace new features problematic, in his case:
"The biggest barrier that always gets me into 'battle mode' are new features that are meant to override the old.
"Invariably there are always those (and mostly internal users) that are more conservative than actual users in wanting to learn the new parts of the product. This resistance is incredibly detrimental to release efficiency. Making sure your UX/product leads are championing product changes way before they even make it into the sprint is very important to the organizational change management.
"If change is part of the product culture, then your organization should be hiring talent in line with this. When launching a brand new product, the concern is mostly with the messaging, and if you nailed the buyer persona messaging or not."
You don't understand the market
The best products on the market A) plug a gap, and/or B) address the requirements of the customer; nail these two areas, and you'll deliver value to your audience by the bucketload. In some instances, companies create their barrier, because they don't understand their customer in enough detail.
Knowledge is a byproduct of research - the less time you devote to communicating with your audience, the less you'll find out about the type of product they need, and before you know it, you'll produce a product or service that's well wide of the mark.
The solution? Throw yourself wholeheartedly into the market research process. Communicating with your audience should be a given anyway; just as customer and market feedback is essential post-launch, market research is an indispensable component of the product development process and can save you time, money, and help you avoid a self-inflicted barrier.
There are a range of research methods you can use to understand your target market, including:
Surveys
Focus groups
Win-loss interviews
Customer feedback
Knowledge-sharing with internal teams
Third-party reports
Your product isn't ready
Ever promise your high school teacher you'd submit your essay the next day, knowing full well you hadn't put pen to paper? Or tell your girlfriend you'd cook her a romantic, 3-course meal, even though you'd never touched a stove in your life?
Didn't end well, did it? 🤷‍♂️
The same motif can be applied when you're launching a product. There've been too many instances when companies have promised their customers everything under the sun, only to fall short because of unrealistic aims. And when it's the gears of prospective buyers you're grinding, you may as well dig a six-foot hole in the tech graveyard and throw your product stock in there yourself.
If the product or service isn't going to be ready, don't fall into the trap of making empty promises and delivering a dud on launch day. Instead, defer the date and keep the customer happy - perfection at a later date is much more preferable than mediocrity.
Let's take a look at an example...
Video game company Nintendo has managed its customer expectations perfectly during the COVID-19 pandemic. The virus has had a profound impact on the production phase for new consoles, games, as well as development to existing titles. However, instead of telling gamers not to worry, they've been transparent and issued a report, indicating future launches will be delayed, and the product will be ready ASAP:
"We may be affected if there continue to be issues involving the procurement of necessary components.
"As a result of these factors, we may not be able to proceed with the release of Nintendo products and the start of services as planned.
"This is also true for other software publishers, so it may not be possible to provide game content on Nintendo platforms as planned."
No empty promises. No barriers. Smoother launches. 🚀
Lack of in-house knowledge/training
There've been plenty of instances when a company creates a brilliant product, addressing a customer's pain point, but allowing a major detail to slip through the net.
Their customer-facing teams don't have key information on how the product works, its USPs, how the customer will be using it, etc.
Packaging a product and putting it to market simply is all fine and dandy, but everyone in your customer-facing teams needs to know the ins-and-outs of the product, and a lack of knowledge is a common (and avoidable!) barrier teams continue to face during product launches.
If your team doesn't know about the product they're selling, this doesn't inspire customer confidence and can damage the quality of your reputation, and see existing and prospective customers look elsewhere for a solution to their problem.
Sales enablement sessions are a great opportunity to make sure your internal teams fully understand the key areas surrounding the product, while communication is key in delivering the messages that matter not only within the product marketing team but to other teams, as well.
Top tip: remember, sales enablement sessions aren't just exclusive to sales teams, think about customer success and service teams too.
Questionable customer personas
Market research? ✅
Awesome product? ✅
Targeted the right customer personas? 😐
Hold up, stop, and wait a minute - we've stumbled on a barrier that'll have an impact on your product launch.
You could be dripping with drive, oozing with enthusiasm, but if you're promoting to the wrong personas, your product launch is going to be a sight for sorry eyes.
Amazingly, product launches fail to take off because the company doesn't effectively market their product or service to the people who matter; like pushing dog food to a cat lover, it makes no sense.
Need help creating your buyer personas? As always, we're here to lend a helping hand, with our guide to the essentials: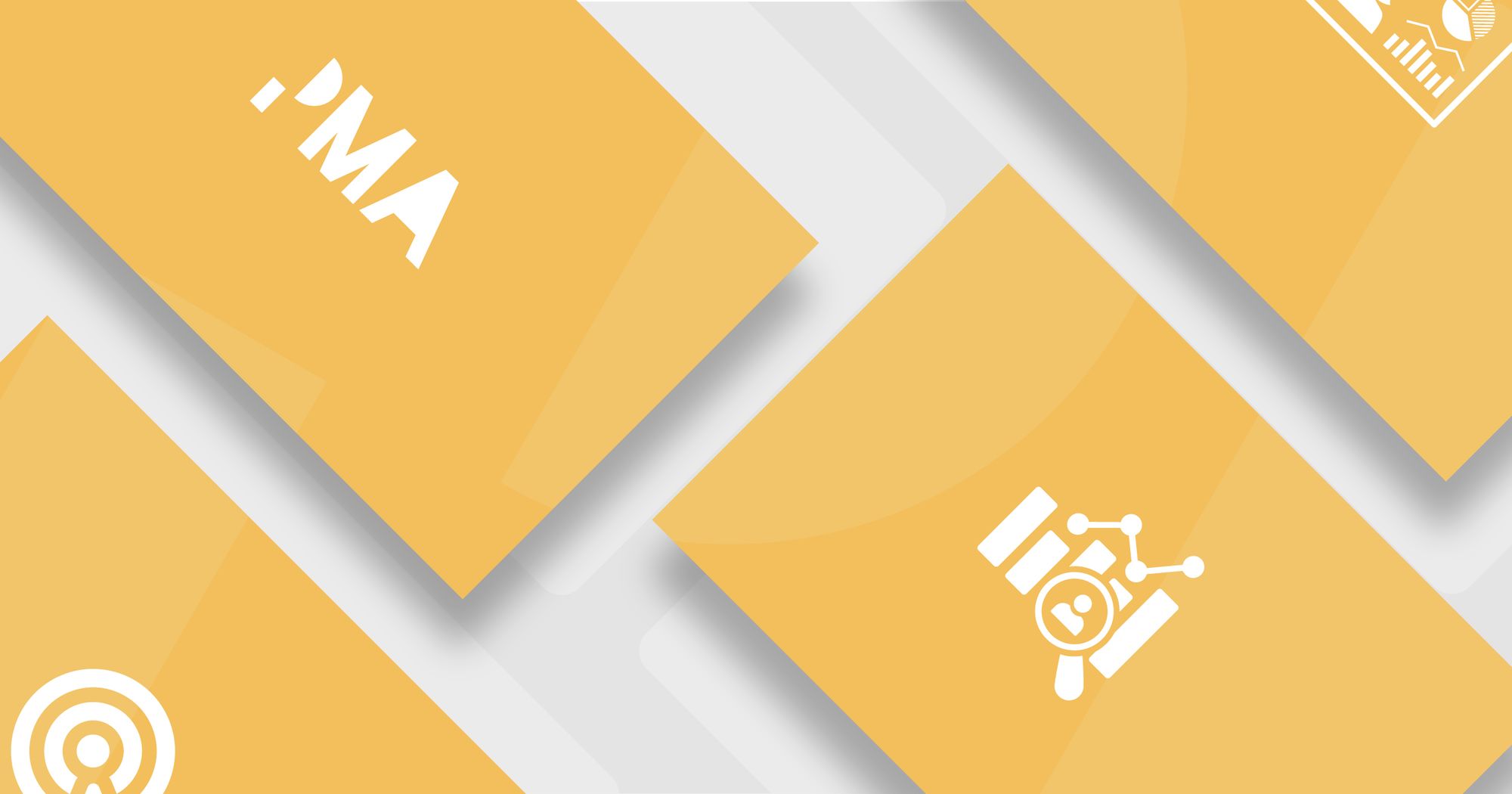 The product is too cutting-edge
You've got to stand out from the crowd and offer something different. Otherwise, why would your personas be drawn to your product, instead of your competitors'?
That said, there've been times when a product has been so outlandish, they've confused the target market and flopped.
Nobody likes a luke-warm soda, right?
In the 1990s, Scottish soft-drinks manufacturer A.G. Barr thought they'd cracked the puzzle, with the release of Tizer Ice, a soda with added menthol, creating a cold sensation whilst drinking, even at room temperature.
However, the product never caught the attention of buyers and was pulled from distribution shortly after launch, with its bizarre marketing also contributing to its demise.
Consumers like to be handed things on a silver platter; if they aren't able to grasp the concept, or if they're questioning its validity, you're facing an uphill battle.
Demand outperforms supply
Admittedly, it may seem bizarre to suggest success could be construed as a barrier, but in some instances, this can most certainly be the case.
It may be deemed the sensible approach to adopt a cautious approach in the build-up. After all, what if you cast huge projections, only to see your product fall flat when it's released to the world?
However, it's worth noting there've been times when a launch can buck the trend and demand can go through the roof, leaving companies sweating and facing an influx of complaints from customers who'd been patiently waiting for the launch date.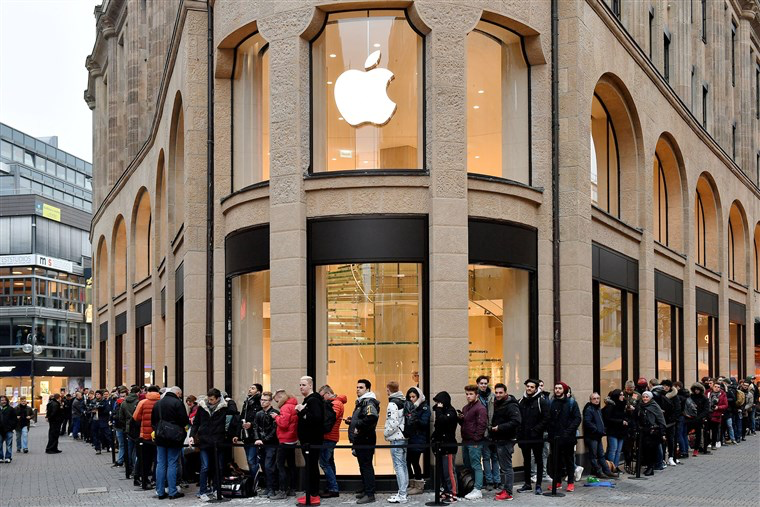 For example, following the launch of Apple's iPhone X, the demand far exceeded the supply, and Apple had to break the news to members of its notoriously loyal fanbase they'd have to face a 4-week delay before their order would be ready.
Apple may have a place in tech history, an iconic brand name, and a legion of followers, but in this instance, they lacked one thing that would've spared their blushes and bashed the launch barrier aside - a plan to ramp up quickly if the product took off so excess demand could be met.
A Job(s) done badly. 🍏
The product doesn't address pain points
Customers invest their hard-earned money because they need to address a pain point. So, why do some companies persist in creating products that ignore what the buyer wants?
Ever seen a can of Coca-Cola C2 at your local convenience store? Didn't think so. That's because the soda giants committed a schoolboy error during the development of the product.
A product aimed at males between 20 and 40 who wanted to dodge Coke's calorie count, but didn't want the feminine image of the Diet Coke product, the differences from Coca-Cola C2 weren't distinguishable enough to hit the spot amongst the target audience, with the product pulled and Coke Zero launched at a later date.
Key lesson? Always test your product to be sure your product ticks all of the boxes to prompt more sales.
Creating prototypes, conducting thorough research and testing before making necessary adjustments will ensure your end-product aligns with the customer's expectations; only then, will you have a chance of solving their pain points.
Poor pricing strategy
Never underestimate the power of price. If your product launches and your target audience are faced with an eye-watering price tag, they'll run for the hills, paying an impromptu visit to your competitor, en-route.
On the flip side, a price tag too low could leave them questioning your product's quality.
There's no one-size-fits-all strategy we can suggest, as far as pricing is concerned - but you can learn more about the multiple strategies in our guide:
Before you strategize, however, you'll need to understand your target market, and how they value your product. Testing is the only way to gauge their responses before taking the next step. This takes the guesswork out of the process, so hold focus groups, etc. to give your personas a sneak peek of what's in store and get an idea of their willingness to pay.
Top tip: never ask people "How much would you want to pay for this?" Everyone loves a bargain so you'll get a lower number. Instead, adopt Van Westendorp's methodology - more on this in our course. 😉
Don't skimp on this area of the process; 30 to 45% of new products fail to deliver any meaningful financial return, and we're sure you won't want to be part of that not so illustrious club! Set a price to match what you are offering.
Lack of communication
As the saying goes: communication is key, particularly in the build-up to a new product launch.
Orchestrating a successful launch is like creating a human pyramid; an error from one person can bring everything down with an almighty crash.
Silvia Kiely Frucci, Senior Product Marketing Manager at Wilmington Healthcare identified communication as one of the main obstacles she's encountered during a launch:
"We don't have a system like Asana or Monday to track the stages prior to a launch taking place. At my company, people have been there for many years, and this can sometimes lead to a mindset of, 'I've been here many years, I know how things work, and I can get things done, myself.'
"As a PMM, if I don't prompt people enough in the build-up to the launch date, they work to different deadlines, and we can experience delays.
"For example, in the past, I've been ready to launch, but other materials haven't quite been ready, and this can be attributed to broken communication."
What do PMMs deem their main barrier?
We've already outlined some of the common barriers a product marketer may face in the build-up to a launch, but we've gone one-step further and completed a survey to establish where PMMs struggle most frequently:
Amongst the PMMs who took part in our survey, almost half considered product positioning to be their main barrier (45%), with almost one-quarter facing problems with the timing of the release (23%), and 18% struggling to establish a suitable price point.
However, some respondents indicated they face other barriers, with Brandon Most, Head of Marketing at BoostUp saying:
"I would say market research and business case development, before determining if the product should be built in the first place."
Want to learn more about research in more detail? The Product Marketing: Core certification includes a whole module devoted to different types of research; why not enroll, learn more, and get product marketing certified?