Customer retention. We talk about it a lot. But what is it, and why is it so important? And more importantly, how can you do it well?
If you're looking for answers to these questions, you're in the right place.
Customer retention means keeping customers using and buying your products after the initial sale. But more importantly, it's the strategy you'll use to keep them there.
There are lots of tactics to keep customers from churning, but today we're going to cover our five top tips for retention:
A strong onboarding strategy
Establishing customer loyalty
Listening to customer feedback
Accessible communication
An enabled customer success team
But, first things first…
Why is customer retention so important?
There are more reasons to value customer retention that we can name. We'd be here, like, a really long time. That's how important it is.
According to the Customer Success Collective, a retention increase of only 5% could boost your profits from 25% to 95%. That's a big increase, one few companies can afford to miss out on.
Whatsmore, retention is a significantly cheaper process than acquisition, which can then have massive payoffs. It's five times more cost-effective than acquisition. So trust us, it's worth your time.
What does this all mean?
Well, if your customers are consistently and continuously using your products, and getting value from them, they'll continue to invest money in your company and you'll continue to grow and generate profit.
Existing customers spend much more than new customers, and the better your retention strategy, the longer the lifetime of your customer will be with your company and the more money you'll make from them.
When you get to the post-launch stage of a Go-to-Market strategy, customer retention is just as, if not more, important than sales. But herein lies the issue.
Many companies lose steam when it gets to post-launch. Strategies get overlooked and under-resourced. But as you can see, you can't afford not to put time and effort into your customer retention plan.
So, here are some of our top tips to make sure your customer retention really… takes off (launch pun, don't hate me). ✈️

Customer onboarding strategy
One of the most effective ways to keep customers around is through an onboarding strategy. Customers are likely to churn if they don't understand a product or can't see how it's valuable to them.
An onboarding strategy takes customers through the stages of using your product, explaining how features work and correlating aspects of the product to the customer's specific needs.  
It's important to get to know your customer and what they want from your product. You can then create an onboarding journey unique to that individual, furthering customer loyalty and maximizing the potential of your product for your customer.
Be sure to define goals with your customer and show them how they'll achieve the targets they've set. When milestones are hit, this should be celebrated. Customer onboarding takes the customer on a journey with your product and business.
This builds a relationship between yourself and the customer. It also ensures that the product works for them and meets their needs, mitigating churn down the line.
Successful onboarding means the customer will use your product regularly and adopt it into their routines and processes; it'll be irreplaceable.
Want to know more about customer onboarding?
Check out our article here. 👇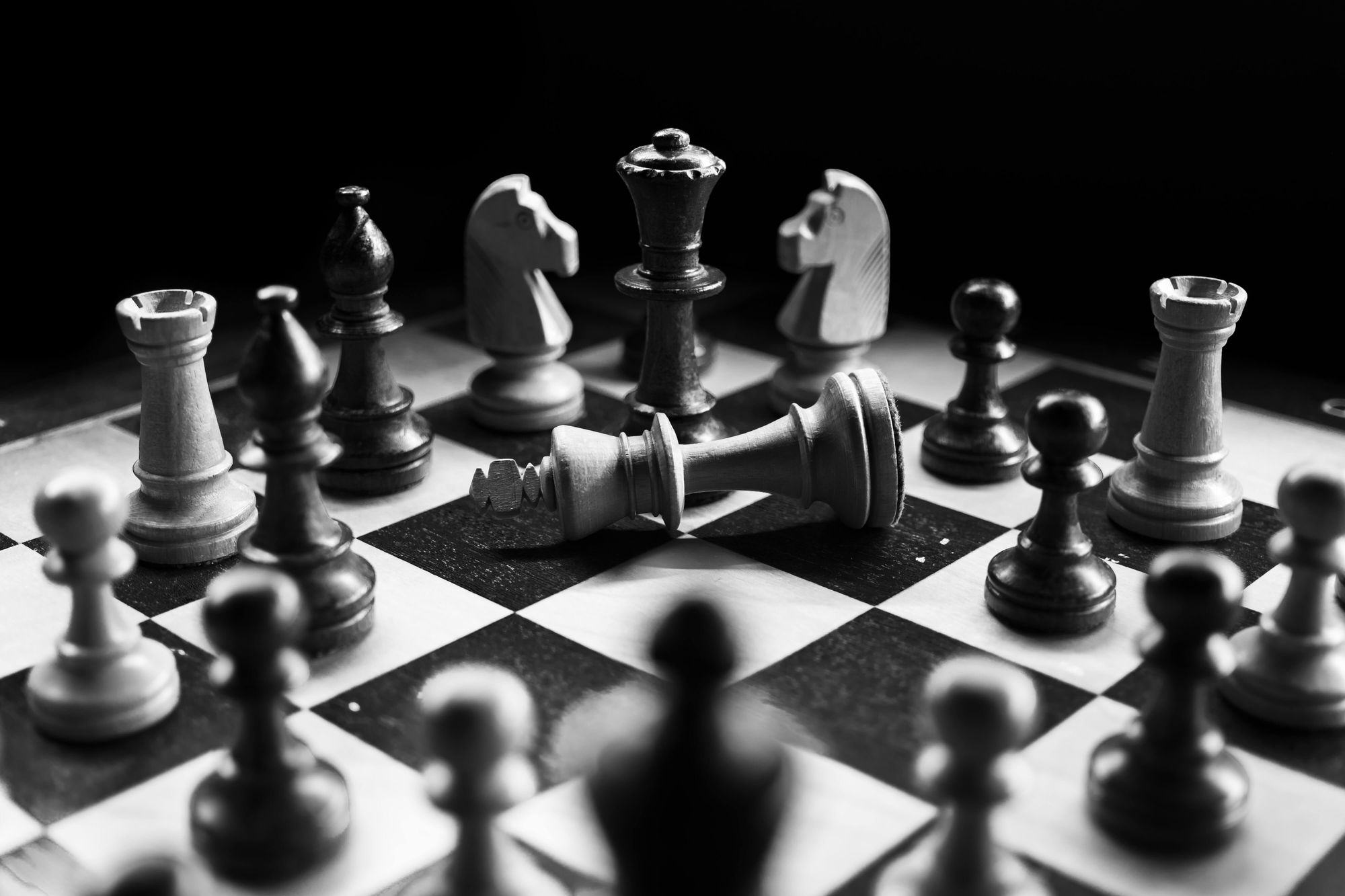 Establishing customer loyalty
Loyalty to your products is good, but if you want to maximize customer lifetime value, you need loyalty to your brand.
Your onboarding strategy will be a big part of securing this loyalty, but there are a few other ways you can lock it down.
You can encourage commitment to your company by incentivizing early renewal of subscriptions to your products and services. If you wait until the last minute to get a customer to renew their use of your products, you increase the risk of churn.
Offering discounts or perks to customers who renew early will encourage customers to stick around because they'll feel rewarded for their loyalty and valued by your company. This builds trust, increases loyalty and minimizes the risk of churn.
You can take this a step further with a customer loyalty program. You can keep existing customers engaged and motivated to use your products by rewarding them for doing so.
If customers can't directly see the benefits they reap from your products their use of it is more likely to wane. Offering perks for continued and regular use of your products will highlight to customers just how much they're gaining from their loyalty to your brand.
Listening to customer feedback
The best way to grow and improve customer experience is through a continuous feedback loop. You need to know what and how your customers are feeling. This will allow you to refine your tactics and improve your customer relationships.
Your customers' needs will evolve and change over time. If you want to keep providing relevant and useful services which your customers want to pay for, you need to pay attention to what matters to them.
Be open to criticism, and willing to change. The market is constantly moving forward and you need to move with it. If customers can't resolve their pain points with your products, they'll start to look elsewhere.
If you make a point of listening to their problems and show that you're committed to responding to them, customers will be more likely to stick with your products rather than starting over with a new company.
Listening to customer feedback is the most effective way you can learn and get better as a company. In doing so, you can improve your relationships with current customers and understand why users left in the past. Be sure not to underestimate its value.
Accessible communication
As we've said, it's super important that you listen to your customers. But you won't be able to if they have no way to get in touch or voice their opinions.
Communicate regularly with customers, check in with them and make sure they know how to contact you if they need help.
You know those websites that take you round and round in a loop when you click on 'contact us'? Remember how frustrated you got when you couldn't find a way to actually speak to a human being? You don't want to be one of those companies.
Your customers shouldn't have to work hard or go out of their way to get in touch with you. They'll resent that, and understandably so.
Make sure that you have clear and easily accessible channels of communication. Keep it simple, and keep your customers on board.

An enabled customer success team
The best way to improve customer retention? Have a customer success team.
Customer success teams specialize in customer relationships and the customer experience. A customer success manager is an asset to any company.
If you don't have people focusing on the customer journey post-launch and post-sale, crucial steps will be overlooked and customers will disengage.
If you're a startup with a limited budget you might not have the money for big teams, but having someone dedicated to customer success is essential. As your company grows you can expand your team. A good place to invest is in team members dedicated to retention.
It's easy to think that once a sale has been made the job is done, but as we said at the start, existing customers is where the big money comes from, meaning enabling your customer success team is definitely worth the investment.
Make sure that your customer success teams are trained in the products your putting out and are armed with all the tools they need to keep customers engaged and happy.
Be it training, in-depth buyer personas to understand what an individual customer values most, or product whitepapers so they can onboard customers with the knowledge of a product pro, it's worth the time and money.
If you're looking for tools to enable your customer success employees, you can find them right here on Go-to-Market Academy:

Key takeaways:
It's important to remember just how important customer success will be to your Go-to-Market strategy, revenue and growth. With these top tips you'll be able to maximize customer retention to achieve your business goals, but the values which underpin all of these tactics are:
Two-way communication,
Accessibility to your products and services, and
Developing unique relationships with your customers.
However you structure your retention strategy, these pillars should be at its core.
How to improve your Go-to-Market strategy
Our Go-to-Market Certified: Masters course will give you all the information and knowledge you need to up your GTM game.
Delivered by Yoni Solomon, Chief Marketing Officer at Uptime.com, this course provides you with everything you need to design, launch, and measure an impactful Go-to-Market strategy.
By the end of this course, you'll be able to confidently:
🚀 Grasp a proven product launch formula that's equal parts comprehensive, repeatable, creative, and collaborative.
🧠 Gain the expertise and know-how to build and tailor an ideal product blueprint of your own.
🛠 Equip yourself with templates to facilitate a seamless GTM process.