This article is based on Mark's brilliant talk at the Product Marketing Summit in Toronto, in 2022.
In case you hadn't guessed, I'm a bit of a product marketing nerd. I firmly believe product marketing is among the most exciting and dynamic fields in marketing, if not in all of tech. That's why I'm thrilled to share my learnings from this field today.
I'm going to share how product marketing can prioritize go-to-market activities, not just in crowded markets, but in any organization where products are being launched continuously.
Many of us have been in the position of supporting multiple product teams – sometimes three, four, or even five of them – single-handedly.
When you're constantly being bombarded with releases (sometimes at the very last minute!) it can be hard to decide how much attention you or your organization should allocate to each one. I'm going to provide a framework to help you tackle this problem.
In this article, I'll focus on:
The challenges of crowded markets
Why old frameworks need to be replaced
A GTM prioritization framework
How to quantify business value
How to quantify customer value
Who should be involved with prioritization frameworks
The other keys to priority alignment
The challenges of crowded markets
Now, you've probably heard this a thousand times, but markets are crowded. This is a universal challenge. Take martech companies for example – there are over 8000 of them.
Can you imagine trying to compete in that arena? It's a monumental task to stay on top of not only your own strategies to remain competitive but also your competitors' activities. There's just so much going on.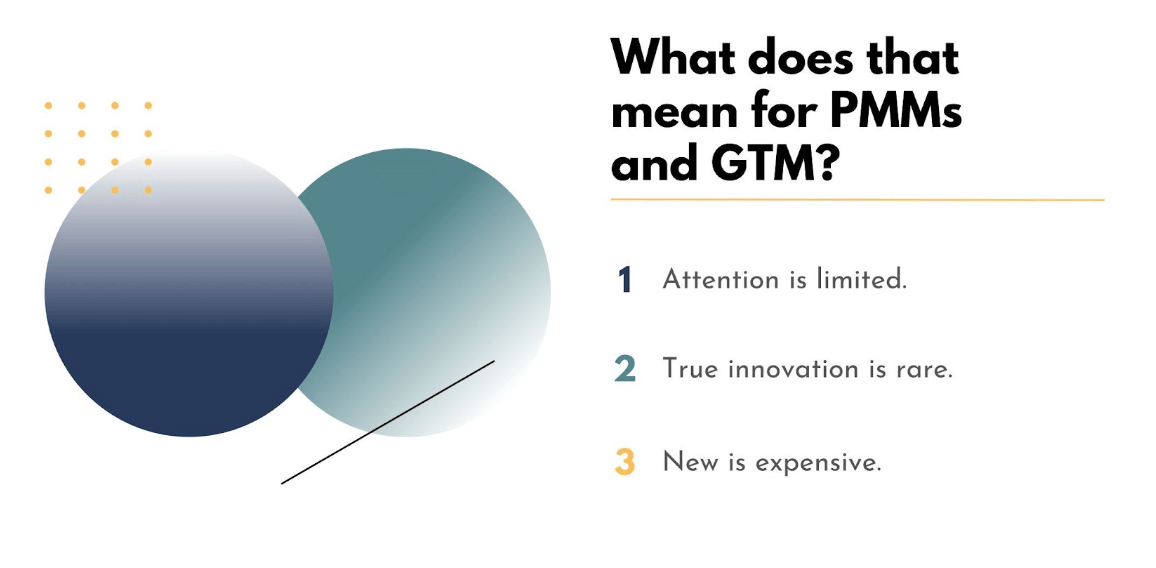 This has several significant implications for us as product marketing managers. The first and most important is that customer attention spans are incredibly limited.