The Go-to-Market Motions Playbook
Go-to-Market isn't a one size fits all strategy. Done right, it's dynamic. It's agile. And most importantly, it's built to support your long-term business goals. Motions are the building blocks of a GTM strategy that takes you closer to achieving your business objectives with every product cycle.
In this playbook, you'll find breakdowns of the most popular Go-to-Market motions, examples of business types they best suit and case studies from GTM experts. You can't build a strong GTM strategy with weak foundations, so make sure you choose the right motion for your business with the Go-to-Market Motions Playbook.

What can you look forward to?
Expert advice from c-suite and senior executives.
Comparisons of the most popular Go-to-Market motions.
Actionable advice for choosing the best motion to support your business.
How to know when to pivot your motion.
Tips for defining your Go-to-Market strategy.

Content-led Go-to-Market strategy set us apart from the competition and helped position Appear Here as an innovative brand. And, of course, it was a lot more fun than producing traditional B2B content. After all, B2B doesn't need to mean boring-to-boring.
-Gaston Tourn, CMO at Curio

Get the playbook 👇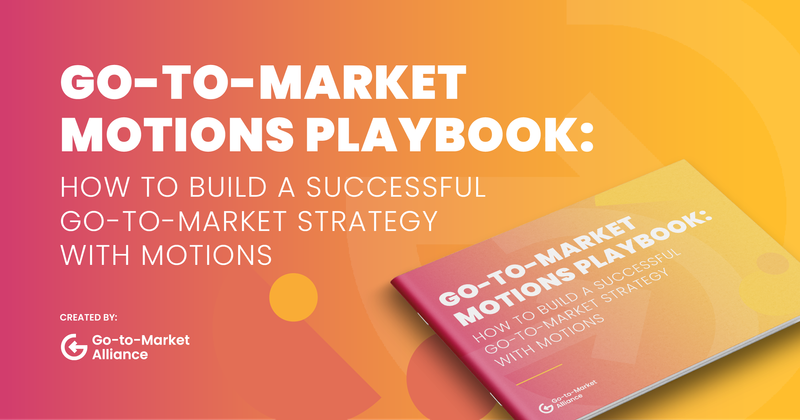 Why you need this report in your life
The buzzwords we all hear when it comes to Go-to-Market are repeatable, scalable, and defined. But what all of this really means is having a strategy that makes your job easier and can grow with your business to keep propelling you forward.
Thing is, moving forward doesn't really work if you don't know what direction you're going. Choosing the right GTM motion for your business not only gives you direction but sets you up to reach your destination.
While traditional models determine motions based on what you sell, our playbook compares motions based on how you sell, as well as what you want your company to achieve. With comprehensive strategy breakdowns, expert case studies and in-depth comparisons, we'll help you find your perfect match.