Multiple teams working together in perfect harmony, it's a nice idea in theory, a little harder to pull off in practice.
Cross-functional teams can revolutionize the way your company goes to market, but it's one thing to have multiple teams working on a project and an entirely different thing to have strategized organizational alignment.
Let's get into the why, when and how you should be building cross-functional working into your company's go-to-market strategy.
Why work cross-functionally?

PMA's State of Go-to-Market Report 2022 dropped earlier this year and highlighted that a significant number of managers and directors identify communication, or a lack thereof, as 'the most prevalent issue' in GTM strategy. Many cautioned cross-functional working which is not accidental, but is built into GTM strategy, and built-in early.

"Get your cross-functional stakeholders involved early on. Every big launch should be seen as a program. This means it's not a one and done, it's a cross-functional program that builds consensus, collaboration, and excitement from the start."                                   Miryam Amsili Meir, Senior Director of Product Marketing at SecurityScorecard
"Alignment and communication from end-to-end so there are no gaps between the customer and the product team." Burton Jones, Product Marketing Manager at Icertis
"Cross-functional collaboration that has clearly defined roles and expectations for what each person does/owns." Emily Pathmajeyan, Director of Product Marketing at Pivot
Product, Marketing, Sales and Customer Success (coincidentally the teams we offer masterclasses for😉) are arguably the most important contributors to GTM strategy. While you might think the overlap in responsibilities between these teams would automatically result in close communication, assuming that it will happen organically is a fatal flaw.
Want to know more about who should be involved in your GTM strategy? Luckily, Lawrence has put together an amazing article to help you out👇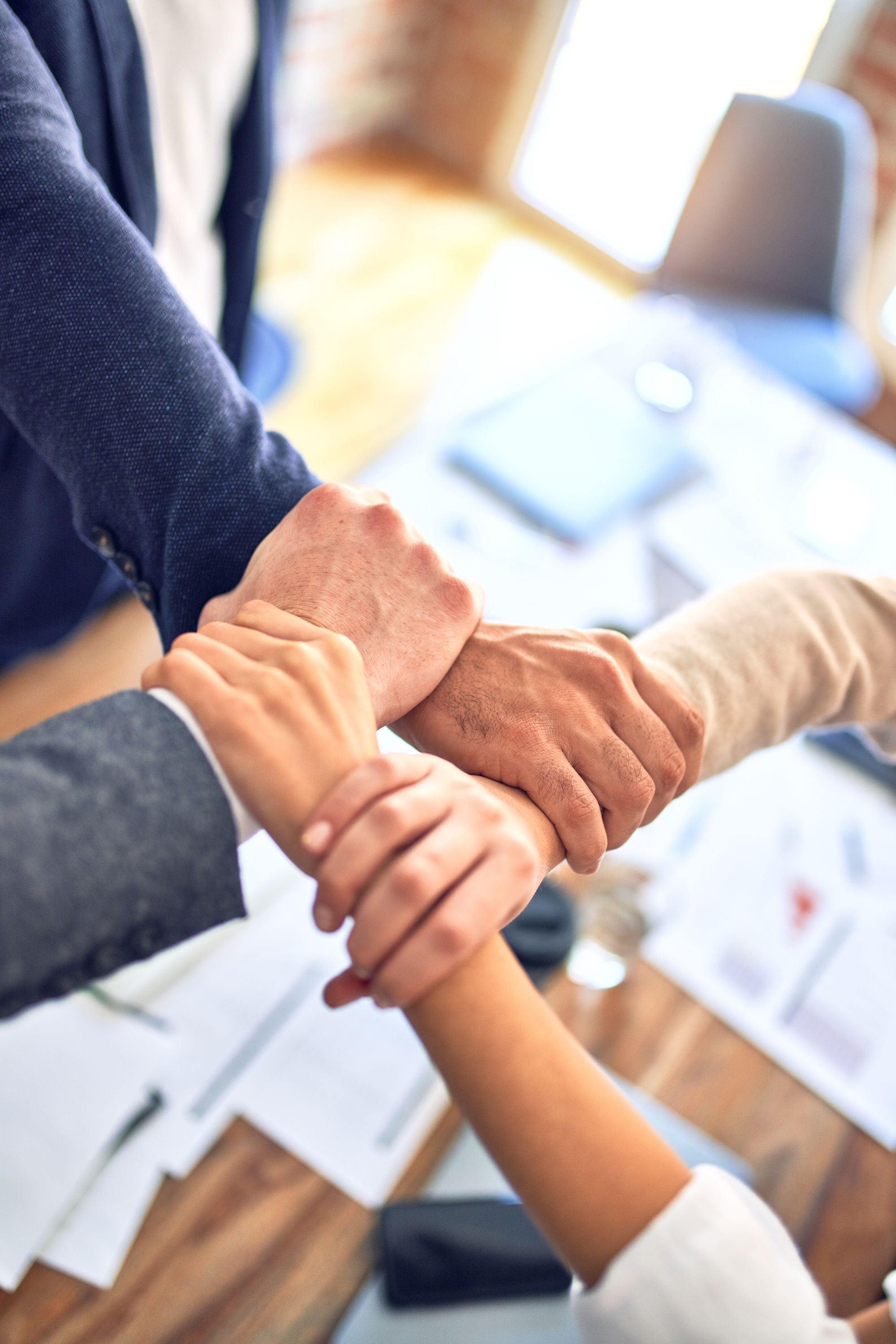 What happens if you don't?

It's very easy for teams to get siloed when cross-functionality hasn't been structured in. If companies don't formalize that all-important collaboration, then teams and individual employees won't see the need for it either. If you don't put energy into preventing siloed teams and prioritizing collaboration you risk:
Misaligned and duplicated work.
Slowed down organizational processes.
Employee disengagement.
Higher operating costs.
Meanwhile, CEO Magazine found that companies that prioritize cross-functional strategy see a 15% increase in productivity and engagement. Bringing cross-functional working into GTM strategy as early as possible enables you to nail your product timeline and make sure all stakeholders are aligned.
The value of alignment

So what value does early collaboration and alignment bring to your GTM process?
A key sticking point is definitely balancing the priorities of external (customer-facing) and internal teams. Sales and customer success speak with the people you're selling to. They know the pain points of your customers and their priority is adding value to their experience.
These teams, however, often get cut out of product development and brought in at the very end of the process. Their customer knowledge is underutilized and they lack the in-depth product knowledge needed to sell to an increasingly educated market.
Meanwhile, your product marketers may well be involved in sales but are more likely to be thinking about feature-driven progress. These teams have overlapping responsibilities but very different perspectives.
If your internal and external teams are aligned and in communication then value will be added at every stage of your GTM strategy. Cross-functional teams ensure that:
Products are innovative AND satisfy market needs.
Tasks have clear ownership so they don't get missed or duplicated.
Teams understand each other's workload and give realistic lead times.
Product storytelling is consistent with brand narrative, which adds value to senior leadership.
As a leader, you need to bring these teams together and understand what their day-to-day looks like, so you can direct resources and support to the critical areas.. This will result in an effective go-to-market strategy with minimized wasting of resources.
Want to know more about capitalizing on customer feedback? Check out Lawrence's article below.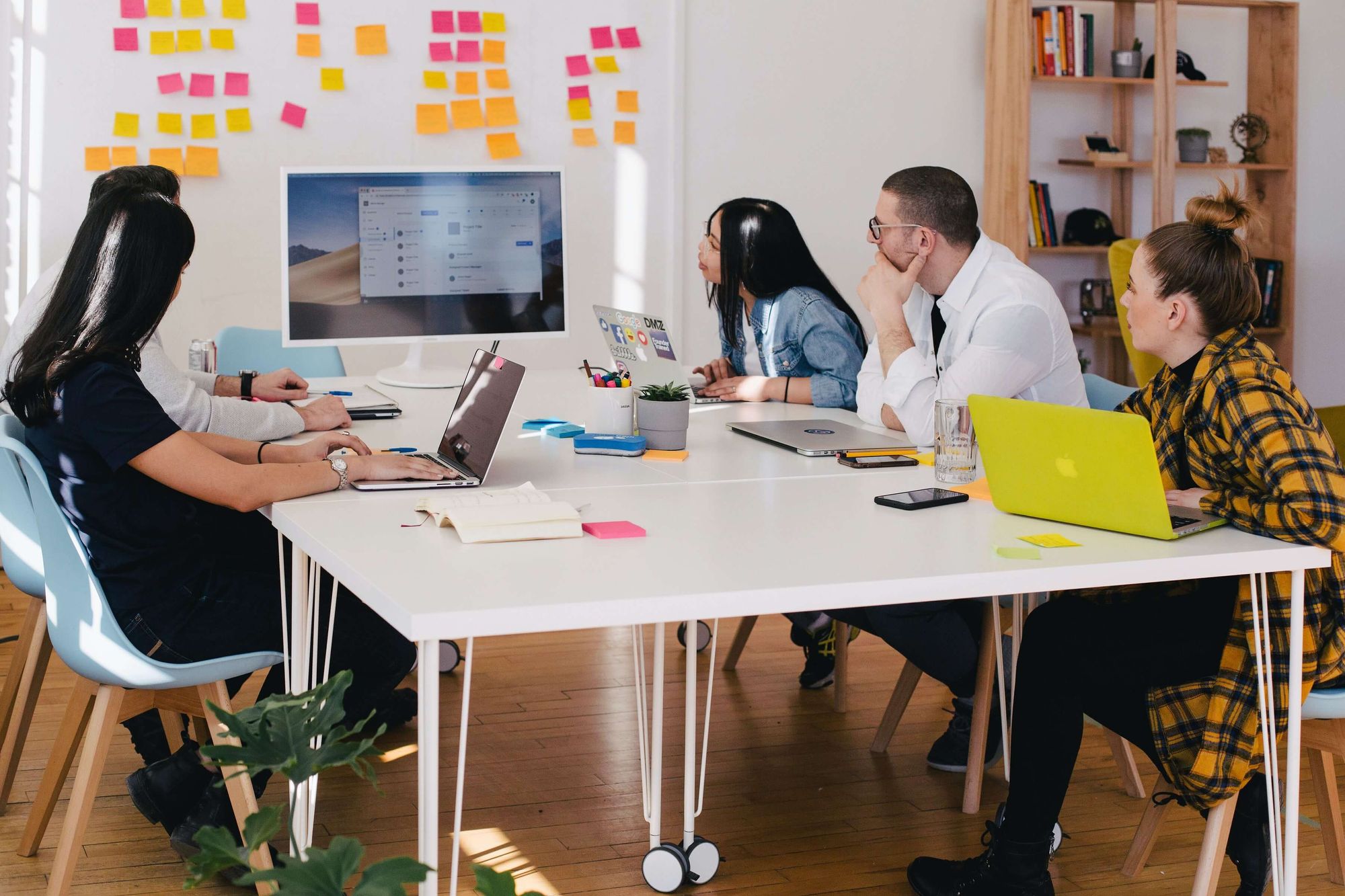 How to implement cross-functional teams

There are so many benefits to a formal cross-functional strategy, but how do you implement that at an organizational level?
🐅Tiger teams

Introduce tiger teams as standard for GTM processes. Having each stakeholder represented on a tiger team from the offset will result in aligned teams, clear allocation of responsibilities and project ownership, all while mitigating wasted time and resources.
Crucially, a tiger team will also bring together the priorities and perspectives of all stakeholders, resulting in an end project which satisfies both the internal and external expectations of your organization and its product journey.
📆Business cadence

Business cadence is really important to get right. Weekly or fortnightly meetings of your stakeholders are a great way to ensure that your gtm strategy is progressing as planned.
Keeping your stakeholders aligned with one another ensures that deadlines are being met and that a project remains cohesive, rather than teams operating in parallel and not quite reaching the same destination.
🖥Cross-functional software

Tools like Asana or Jira allow projects to be viewed and tracked at every level of your organization's hierarchy. Teams can see the larger end goal they're working towards, be better positioned to collaborate within and outside of their team and know exactly who is responsible for what.
"You need to have a Go-to-Market tracker that all stakeholders have access to. That's why I've resorted to an Excel sheet as the GTM source of truth that the whole organization has access to." Miles Price, Senior Product Marketing Manager at VHT

Another great option is a google doc that everyone contributing to your GTM strategy has access to, outlining the vision and narrative of the project. This way, all of your stakeholders know what they are working towards and will move forward with a clear, aligned goal in mind.
These tools breed accountability as well as cohesion within your organization and go a long way to implement cross-functional working day-to-day.
Conclusion

A cross-functional go-to-market strategy is the only way you can guarantee stakeholders are aligned and a product launch goes ahead with minimal wasted time and resources.
It's not enough to assume that teams will communicate and work together just because they're assigned to the same project. That collaboration needs to be formally built in and done so early to ensure a closed loop between customer feedback and product development.
Remove the risk of a mismanaged product launch or mitigated post-launch success with a top- down cross-functional strategy that adds value to your products, your stakeholders and yourself.
Want to optimize your go-to-market strategy?
Having a strong go-to-market strategy helps to elevate and align Product, Marketing, and Revenue teams to established goals, narratives, and motions related to new product offerings; it ensures everyone understands exactly what you're doing, why you're doing it, when you're doing it, who you're doing it to, and how you'll do it.
That's why it's so important to get right. And what better way to truly optimize your GTM strategy than taking our Go-to-Market Certified: Masters course?
Led by Chief Marketing Officer at Uptime.com and GTM expert, Yoni Solomon, this course will help you:
Grasp a proven product launch formula that's equal parts comprehensive, repeatable, creative, and collaborative.
Gain the expertise and know-how to build and tailor an ideal product blueprint of your own.
Equip yourself with templates to facilitate a seamless GTM process.
So what are you waiting for?