Go-to-Market (GTM) is a big process. In fact, it's one of the biggest your company can navigate, with one of the greatest impacts on revenue and growth. Yet time and again we see it being undervalued and under-resourced.
You may not consider the teams that contribute to GTM as your biggest revenue drivers, but the beauty of the Go-to-Market strategy is its ability to tactically align each team and gear every stage of the process towards growth.
So, let's talk about how GTM drives revenue at:
And what a Go-to-Market budget looks like.
Dive in. 👇
How does Go-to-Market drive revenue at the product stage?
When product marketers work with product teams, and look at product development as a link in a much longer chain, they bring much needed direction to the GTM process.
A product marketer's holistic outlook incorporates product market fit, positioning and customer pain points.
When it comes to product development, it can be easy to focus on what you can achieve rather than what you should achieve. Just because a product or feature is possible, doesn't mean it's worth spending time or money developing.
Derive your product objectives from what your customers want and what will set you apart in a saturated market. And use this to inform your project strategy.
Product marketers by their very nature work cross-functionally, meaning they can align product with knowledge of the market and what will win customers.
Yet in our 2022 State of Go-to-Market Report, only 20.4% of leaders we surveyed reported product market fit as a common OKR for Product Market Managers. This indicates that a lot of companies are still under utilizing product marketers when it comes to optimizing product development for revenue growth.
This is a mistake you don't want to make.
Product development needs a narrative focus which will continue to build customer interest over time. A Go-to-Market strategy is the way to engage product in the bigger picture of your brand storytelling.
Proper investment in Go-to-Market will pay off when your product development becomes strategically targeted at engaging and retaining customers.
How does Go-to-Market drive revenue at the marketing stage?
This is a big one.
A lot of people don't see how marketing connects to revenue. CMO's at startups can find themselves fighting to prove why their teams are vital and deserve investment.
A common misconception is that marketing's job is done when leads are handed over to sales, but that's not the case.
With a Go-to-Market strategy, you open up opportunities for tactical, revenue driven marketing. As we said before, GTM is a cross-functional process. At this stage, you'll be aligning sales and marketing to maximize ROI.
In a world where buyers increasingly prefer to carry out independent research rather than interact with sales reps, your sales team has fewer opportunities to secure a win.
This is why you need sales and marketing to work hand in hand.
Marketing won't just generate leads, they'll engage users, propel them down the sales funnel and ensure that your products stand out to customers trawling the internet for solutions to their problems.
A critical part of your Go-to-Market strategy is a continuous feedback loop. Between sales and marketing, this means that the two teams can always be one step ahead of what the customer wants and needs.
You can predict pain points, identify which sales points will appeal most to a specific user, and create a personalized buyer journey that secures customer loyalty.
Another key investment for your Go-to-Market strategy: a Chief Revenue Officer.
C-suite hires are expensive, but a CRO who buys into GTM importance and understands how to turn marketing into money is worth every penny.  
How does Go-to-Market drive revenue at the launch stage?
It's easy to think of a product launch as a one-off event, but it's actually a far larger project.
There are significant activities that need to take place pre- and post-launch to ensure your product is a success. Activities that depend on a comprehensive Go-to-Market strategy.
Marketing, sales and customer success teams should be using the launch stage of GTM to generate leads, expand your customer base and drive adoption. These practices are crucial for your revenue and ROI.
Product and feature launches pave the way for customers to invest and are the defining event in each Go-to-Market cycle.
In fact, 72.6% of our product marketers said that product launch has a notable-to-major impact on revenue.
But none of this is possible without proper investment.
For a successful launch you need a lot of resources:
Engaging content,
Early doors customer endorsements,
Training for your sales and customer success teams,
And for big product launches, an in-person event.
You can develop the most incredible, top of the line product you want. But none of it matters if potential customers don't know about it or understand its value. The product launch is your opportunity to show it off and make a splash in the market.
From there, the launch activities - both on the day and in the weeks and months afterwards - are what turn interest into sales into long term adoption of your offerings.
Go-to-Market strategy is the key to making all of this happen and it's where your money needs to go if you want it to work.
Let's take a look at what this means in practice. 👇
What does a Go-to-Market budget look like?
If you want real, strategic alignment, it has to come from the C-suite down. You need someone with a broad outlook, who can connect individual teams and map their contribution to revenue and growth.
You won't achieve this unless you invest your money in the right people and enable them to do their jobs.
So, what should your Go-to-Market budget look like?
The 2022 State of Go-to-Market report found that the majority of companies (58.3%) are spending between$0 - $20,000 on Go-to-Market strategy.


The higher end of that, $20,000, might seem like a lot. But a significant majority of product marketing managers also felt their company was underinvesting in product launches and GTM.

You can read the full State of Go-to-Market Report here: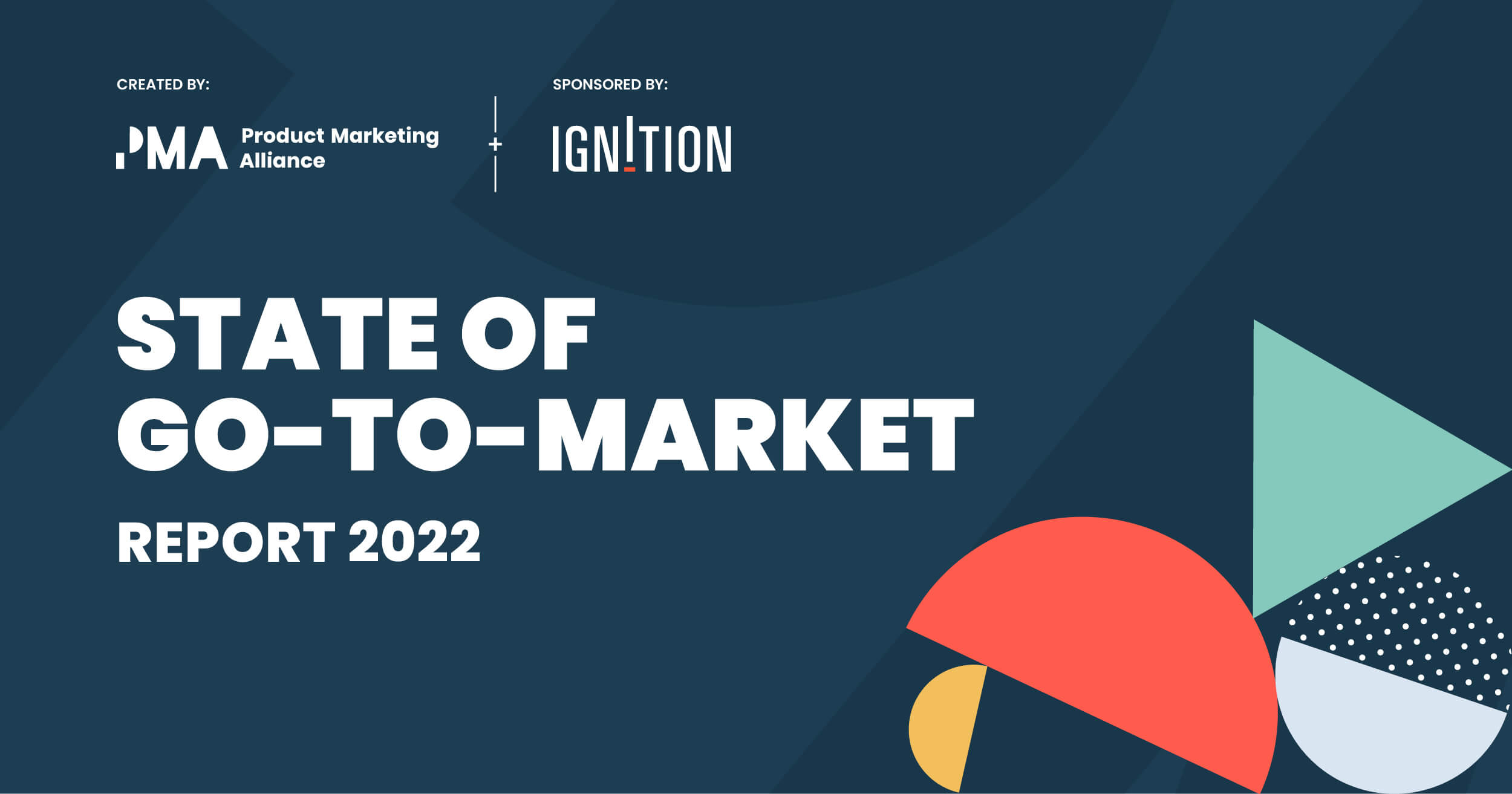 So of our respondents, 64.3% felt that their companies should invest more in Go-to-Market strategy.
Of course it's natural for someone to want better funding and resources for their own team, but given on average 25% of total revenue comes directly from product launches, this is an area worth investing in.
Obviously you have to work within your company's means, and it's possible to Go-to-Market on a $20,000 or even $2000 budget, but you need to be smart about how and where you use your money.
Whatever budget you're working with, your Go-to-Market strategy is worth investing in. If you want to see product success, revenue and company growth, start with Go-to-Market.
What next?
Ready to invest in GTM, but not sure where to begin?
Enable your teams with our Go-to-Market Academy core and master courses, to upskill and align their abilities for maximum success.
Winning sports teams don't give their star players sub-par training, and neither should you. Your company deserves Go-to-Market Academy.