If the four main branches of Go-to-Market strategy are product, marketing, sales enablement and customer success, then competitive intelligence is a supporting arm with the potential to benefit each.

Competitive intelligence allows you to think strategically about where your competitors are outperforming you, and helps you identify opportunities to beat them. You can also gain valuable insights about what buyers want, why they'd choose you and why they wouldn't. If you use that knowledge in your Go-to-Market strategy, you can improve the success of your launches, win more deals and retain more customers.

The bottom line is, competitive intelligence is an essential tool for modern companies if they want a fighting chance at competing for market share. The market is far too saturated to depend on having a completely original product or blindly loyal customers. If you want to win, you have to compete intelligently.

It's time to step up to the plate. ⚾


What is competitive intelligence?
Competitive intelligence is the process of identifying your competitors, monitoring them and gathering data on them to inform your business strategies. Where Go-to-Market is concerned, that means using competitive intelligence to give you an edge every time you launch a new product. From informing your product design to guiding your messaging and enabling sales, competitive intelligence can improve your Go-to-Market strategy at every stage.

It can be easy to mistake competitive intelligence's primary function as being monitoring competitors, and that's a big part of what's involved day-to-day. But the best competitive intelligence programs are actually customer-driven. After all, knowing everything you can about a competitor has limited value if you can't link it back to what that means for a buyer.

Finding out what makes customers buy and what you can do to convince them to say yes more often is the heart of a successful competitive intelligence strategy.


What does competitive intelligence do?
Competitive intelligence has many purposes. These five are the most important for Go-to-Market:

Aligning your business.

This isn't the first time we've brought up cross-functional working, and it definitely won't be the last. Competitive intelligence can help improve collaboration between the teams working on your Go-to-Market strategy.

It's easy to be demoralized by a strong competitor. It's equally easy to be dismissive of a new entry to the market if you've held your market share for a long time. Rather than landing at either of these extremes, competitive intelligence allows your stakeholders to acknowledge competition and respond to it without being overwhelmed.

Making sure everyone understands the results of your competitive intelligence program is good for morale and good for your business strategy. It's a win-win.

In terms of Go-to-Market, this is just one more way to get everyone on the same page. Competitive intelligence allows teams and individuals to better understand the overall goals of the business, what they need to do to surpass competitors, and work together to make sure that happens. Essentially, you're rallying everyone around a common goal, which makes it far easier for people to work together.

2.  Informing product development

Competitive intelligence enables you to learn what the market wants. If customers are consistently choosing other products over yours, it's probably because competitors are ticking a box you aren't. With competitive intelligence, you can find out what you're missing and make sure you include it in future products. You can also discover what buyers want before your competitors have, giving you the chance to get ahead of the game.

You can also use competitive intelligence to uncover new opportunities in markets you haven't previously considered. Using a competitive landscape analysis or SWOT analysis, you can identify new opportunities and pivot the direction of your product development accordingly.

3.  Developing positioning and messaging

Using competitive intelligence, you can find out what your current buyers and prospects care about, what they're looking for and what resonates with them. With this information, you can create a positioning and messaging strategy that speaks directly to your audience, that you know will reel them in and establish a connection between them and your brand.

Rather than guessing what the right thing to say will be, you can know exactly what your ideal customers want to hear. With that intel in your back pocket, you can deliver positioning and messaging that's almost guaranteed to drive a win.

Positioning and messaging are a cornerstone of a successful Go-to-Market strategy. With competitive intelligence, you can be confident that they'll be an asset to your GTM rather than a wildcard.  


4.  Enable sales to win more leads

This is one of the leading functions of competitive intelligence, second only to being customer driven and knowing as much about your buyers as possible. Using competitive intelligence for enablement has a huge ROI, as it's relatively cheap to carry out and can have a big impact on your win rates.

With competitive intelligence, you can produce assets like battlecards and whitepapers which allow your sales reps to know exactly what customers need to hear to choose you over a competitor.

Your competitive intelligence team collects the data they need and translates it into digestible information that sales reps can have on hand to win over leads. Whether it's the pain point you can resolve when a competitor can't, or knowing which communication channel a prospect is most receptive to, arming your sales team with this info is an easy way to give them an edge when they go head-to-head with your competitors.


5.  Create a sustained competitive advantage

It's not enough to be beating out competitors on a case-by-case basis, if you try to you'll always be playing catch up. It's important to know where you have an advantage, where you're neck and neck with a competitor, and where they've got you beat. This allows you to maneuver tactically.

Is a competitor about to roll out a feature update that brings them up to your level? Roll out a better one and stay ahead. Want advantage over a competitor shrinking? Identify why you're not staying ahead and course correct. You don't want to leave making adjustments til the last minute or wait for a competitor to get ahead of you before you act.

Keeping tabs on what's going on in the market gives you plenty of warning if you need to speed up your product cycle, reaffirm your relationships with existing customers so they don't defect, or switch up your offering.


What does a competitive intelligence strategy look like?
Competitive intelligence might sound complicated, but it's actually quite straightforward once you get the hang of it.

There are four main steps to the process:

Data collection.

For many, this is the most daunting stage. How do you gather info on your competitors? There are many ways to go about this, and you can even start within your own company. Your customer-facing teams, like sales and customer success, will already have data you can pull from. They speak to customers and prospects all the time, and they'll know which pain points come up the most, what customers enjoy about current products, and which companies you're currently losing to.

When you've got everything you can from internal teams, it's time to look outside the business. Scrutinize competitor websites and take their free trials if they offer them. Anything you can do to get an insight into what they do well, and where they're weak.
When you've exhausted these avenues, one of the best ways to collect data is to use competitive intelligence software to find out information for you.

Check out the most popular competitive intelligence tools (as voted by our sister community Competitive Intelligence Alliance) here: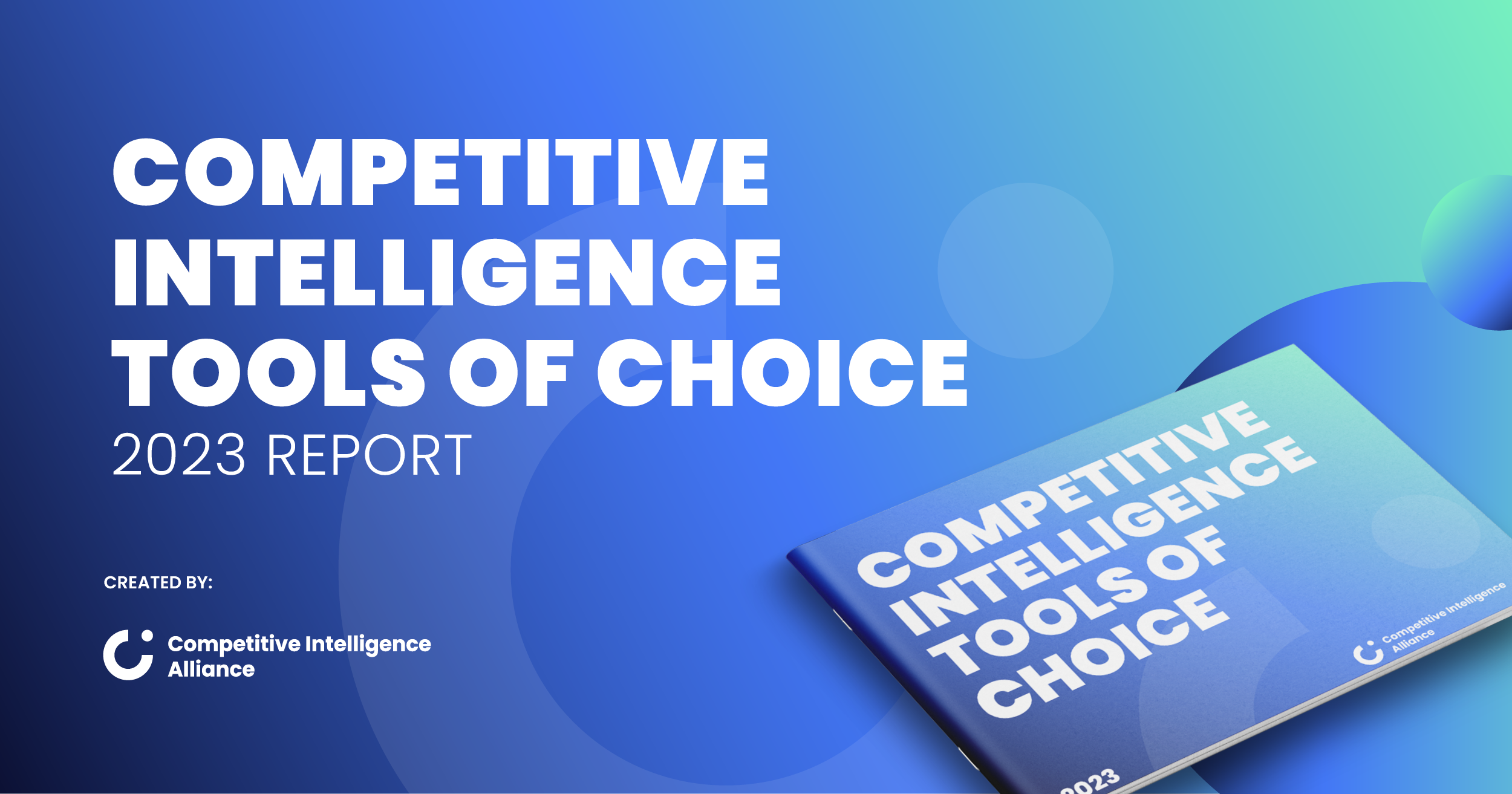 2.  Data analysis

At this stage, you need to extract the key information from your research and give it context. Use your research to organize competitors into groups based on the level of threat they pose and how viable it is for you to steal market share from them. Some businesses group competitors as primary, secondary and tertiary, but what really matters is that the information makes sense and is actionable for you and your colleagues.

This stage isn't just about the information you collect, but about the advice you can provide based on the results. Use the data to build actionable steps for your Go-to-Market stakeholders to follow in their own roles.

Competitive intelligence experts must be confident in their ability to offer a point of view on key findings, but it's equally important that other teams are willing to take these opinions on and implement them in their own work, or your competitive intelligence will go to waste.


3.  Share your findings

Now you've got your analysis together, it's time to share your results with your company. As we've discussed, every step in the Go-to-Market process can benefit from competitive intel, so that information needs to be passed on to the people who can use it.

It might be that you hold an onboarding meeting with your stakeholders or your Go-to-Market tiger team to make sure everyone understands the results, or you create a single source of truth for competitive intelligence that stakeholders can refer to. A competitive intelligence Slack or Teams channel can work well for this. Through whichever method of communication you find most effective in your company, make sure the message gets out.


4.  Create competitive intelligence assets and execute your strategy

You've shared the information with your teams, but now you want to make sure it's utilized. This is where assets like whitepapers or battlecards come in. Use deliverables such as these to help other teams understand how they can use your research and implement it into their own work.

Competitive intelligence can then be used to improve your product, marketing, sales and success strategies.


Types of competitive intelligence analysis
We've mentioned a few different analysis methods that are popular with competitive intelligence experts. Let's break them down, so you can use them in your own work.

What is a SWOT analysis?
SWOT stands for Strengths, Weaknesses, Opportunities and Threats.

These are lenses through which to carry out your competitive analysis. Essentially, you're trying to find out what your competitor's strengths and weaknesses are, where you have an opportunity to beat them, and where they threaten your own market share and sales success.

With SWOT analysis, you can monitor the market to look out for new competitors that might pop up, and make sure you have a good grasp on the state of the market when you're preparing for product launches.

A SWOT analysis can be broken down into five simple steps:

Pinpoint your competitor.
Gather data about them, from them (i.e. from their website, social media, free trials, etc).
Gather information about how the market views you and your competitor.
Organize this information using the SWOT framework.
Make a plan.

Let's dive a little deeper into point four, as it's really the meat of this strategy. You want to take everything you learn about the competitor and organize each piece of intel based on whether it constitutes a strength, a weakness, an opportunity, or a threat.

From there, you can plan actionable steps to counter the strengths of your competitor, capitalize on their weaknesses, take advantage of opportunities and shore up your defenses against threats.

SWOT analysis can also be used as part of a competitive landscape analysis.
Find out more about SWOT analysis here: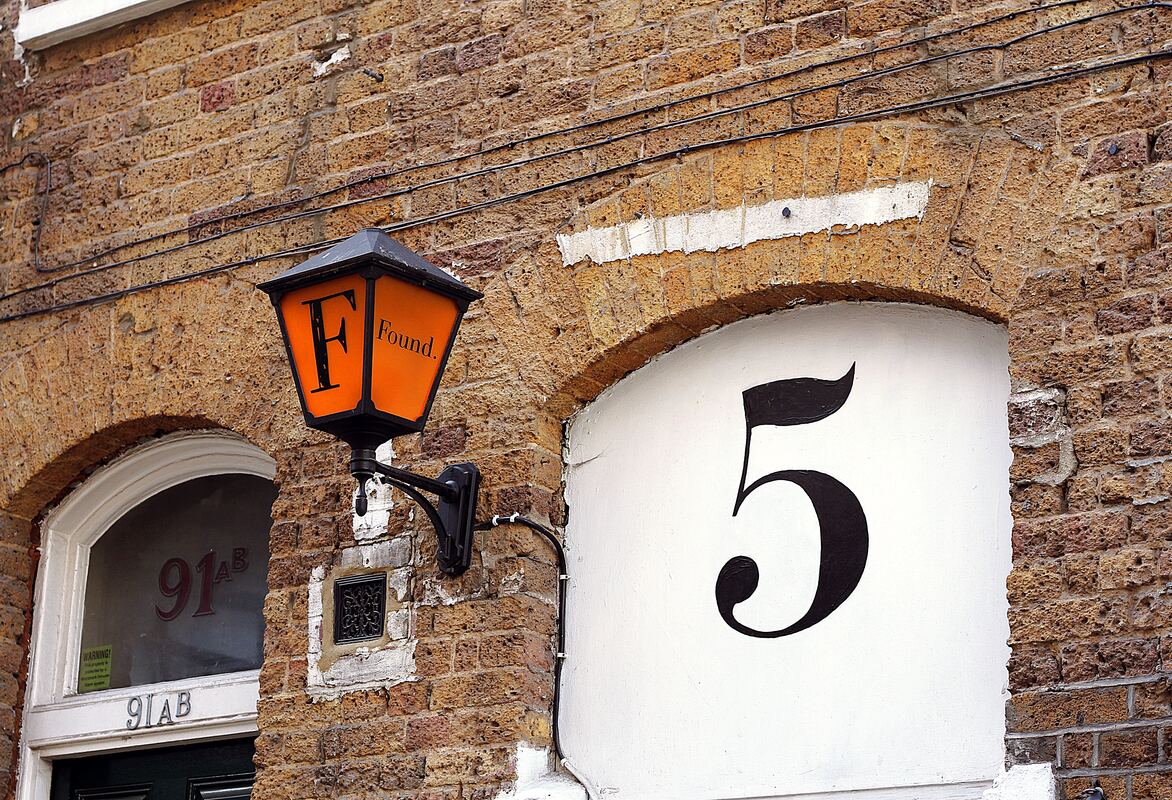 What is a competitive landscape analysis?
Our friends over at Competitive Intelligence Alliance define it as:

'An analysis of your entire competitive environment to give you a comprehensive overview of your industry'.

The point of this is to understand who your competitors are, how they position themselves in the market and what their strengths and weaknesses are. With insights into your competitors strategies, as well as the broader state of the market, you can position yourself more tactically. Plus, it gives you an edge in a rapidly changing marketplace. Rather than playing catch-up, you can stay one step ahead.


There are five steps to a competitive landscape analysis:


Research what customers want

You can do this using primary qualitative research like customer surveys, focus groups and interviews.

2.  Identify your competitors

Establish who your competitors are, and organize them based on how much of a threat they are vs how valuable winning a deal from them would be.

3.  Find out what competitors offer

You need to understand how your competitors see their own products, what they think their strengths are and the problems they claim to be solving. You can then think tactically about how you position yourself to be more appealing to customers than they are.

4.  Find out how well competitors are meeting customer needs

Your customer research will also be helpful at this stage. Understand how well your competitors are solving the problems they claim to, and look for opportunities where they're falling short to sway customers over to you.

5.  Communicate this to your business.

You can then share all this key intel with your teams, so they can use the information to implement a more effective and competitive Go-to-Market strategy.


The purpose of a competitive landscape analysis is to make sure you have a broad, yet detailed, picture of the market you're selling in. Without this, you go into launches and sales cycles effectively blind.


Why competitive intelligence?
Hopefully, by this stage, the answer to this is fairly obvious. Competitive intelligence allows you to deliver an informed and competitive Go-to-Market strategy that's customer-driven and precise. No more guesswork, no more unpredictable launches.

You can use competitive intelligence to pinpoint exactly what you need to do to win a sale, retain a customer or succeed in a new market.

More importantly, your competitors will be paying attention to you, especially new and emerging ones. If you don't return the favor, it'll be all too easy for them to creep up on you and steal from your market share.
Ready to have your say on Go-to-Market salaries?
Go-to-Market is the backbone of so many businesses, but Go-to-Market job titles are still new on the scene.
That's why we've set out to find out what the GTM job market looks like, how much you can expect to be paid and what it actually means to work in Go-to-Market.
Be part of the first ever report to take a deep dive into Go-to-Market jobs and salaries and see how your peers stack up.
Complete the survey now. 👇